Friday
422 with Martyn Harvey    |  Friday: 7pm - 10:30pm    |   Van Mildert College Hall

The local, BBC award-winning band, '422' will be starting IVFDF 2010 off on the right note. The five-piece band won the BBC Young Folk Award back in 1999 and are still taking things to a new level with Durham University's own Joey Oliver and his father David Oliver coming up with the idea for the Big National Ceilidh in aid of Water Aid. In October 2008, 422 provided music for one of the 85 Big National Ceilidh events which helped to raise £40,000 for the charity.
The ceilidh will seamlessly blend into...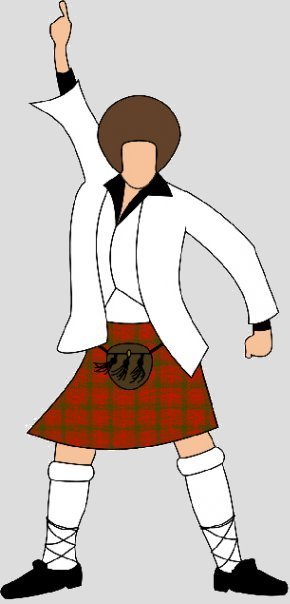 422 Disco Ceilidh    |  Friday: 10:30pm - Midnight    |   Van Mildert College Hall
Ceilidh dancing to 'Hot Stuff' or 'Staying Alive'?
"What?" we hear you say. Don't knock it until you try it! A great way to bring something entirely new to the dance floor. Disco lights and cheesy strutting in a slightly more regimented way than a regular 60's club. Come with lots of energy and a willingness to try anything and you shall be converted!
Scottish Country Dance  |  Robert Whitehead and The Danelaw Dance Band    |  Friday: 8pm - 11:00pm    |   St Aidans College Hall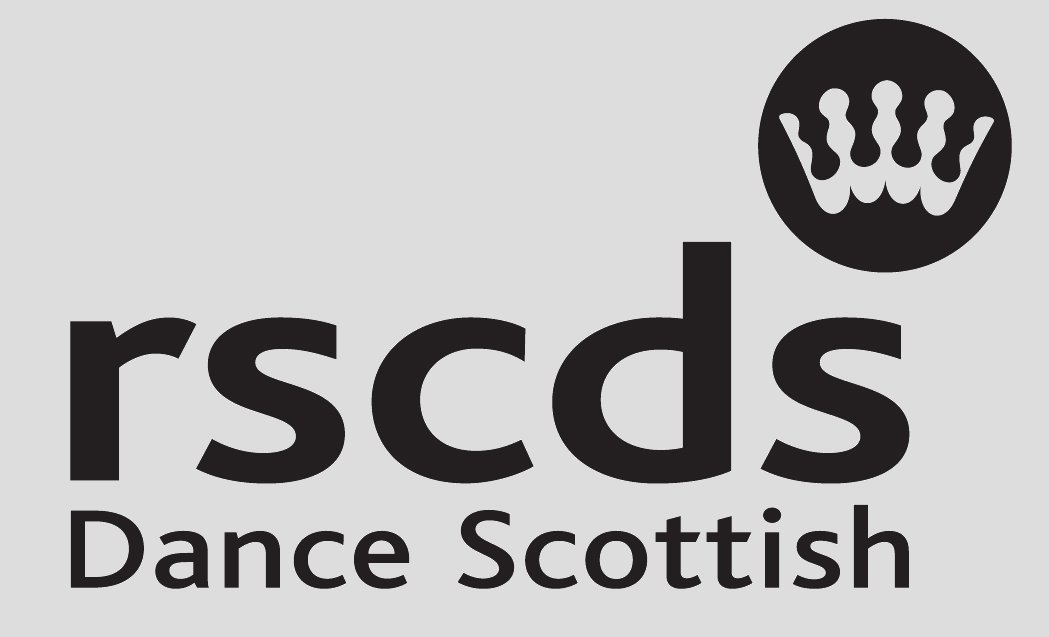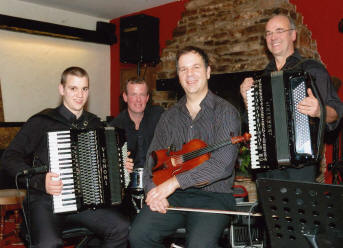 Kindly sponsored by the RSCDS.
 The programme for the evening can now be downloaded.
There will also be a workshop later in the weekend to perfect a few more dances, and have a go if you were inspired.
---
Saturday
Contra Ceilidh  |  Vertical Expression with Adam Hughes   |  Saturday: 7pm - 9pm    |   Van Mildert College Hall
A jam-packed, energy-filled Contra-ceilidh. Contra is what the Americans were busy inventing whilst the English were busy perfecting the 'ceilidh' (or at least that's what mum taught me...). The style is almost completely made up of traditional ceilidh moves, but with more spin-whirls and 'thrusts a different person of the opposite sex into your arms every 30 seconds or so.'
There will be a contra-workshop earlier in the day for those who wish to learn a few contra-specific moves and the style of dance before being throw into contra completly un-inducted!
Whapweasel with Gordon Potts  |  Saturday: 9pm - Midnight    |   Van Mildert College Hall
WHAPWEASEL have become such a fixture on the festival and dance circuits in recent years that it's hard to believe they haven't always been around. The Whaps were propelled into the limelight in 2003 when their third CD, 'Relentless', shifted wagonloads on the back of heavy national radio coverage, unanimously enthusiastic reviews nationwide and indeed worldwide, featuring on the prestigious fRoots Top Ten Playlist and Mojo's list of Best Folk CDs of 2003. The band were nominated for the Horizon Award (Best New Act) in the annual BBC Radio 2 Folk Award and in 2005 returned to the folk awards as winners for 'Best Dance Band'.

Since then the band has evolved into the 10-piece behemoth of 2010, sucking in all manner of styles and influences on the way, and emerging with a twin-box front line in the majestic form of Simon Care (Edward II, Albion Band, Tickled Pink) and Saul Rose (Faustus, Waterson:Carthy, Random). John Hirst (UK Mapex Drummer of Tomorrow winner) has replaced Bob Wilson, and trombonist Joe Fowler's jazzy slurs and jabs will be bringing exciting new colours to the legendary toot section.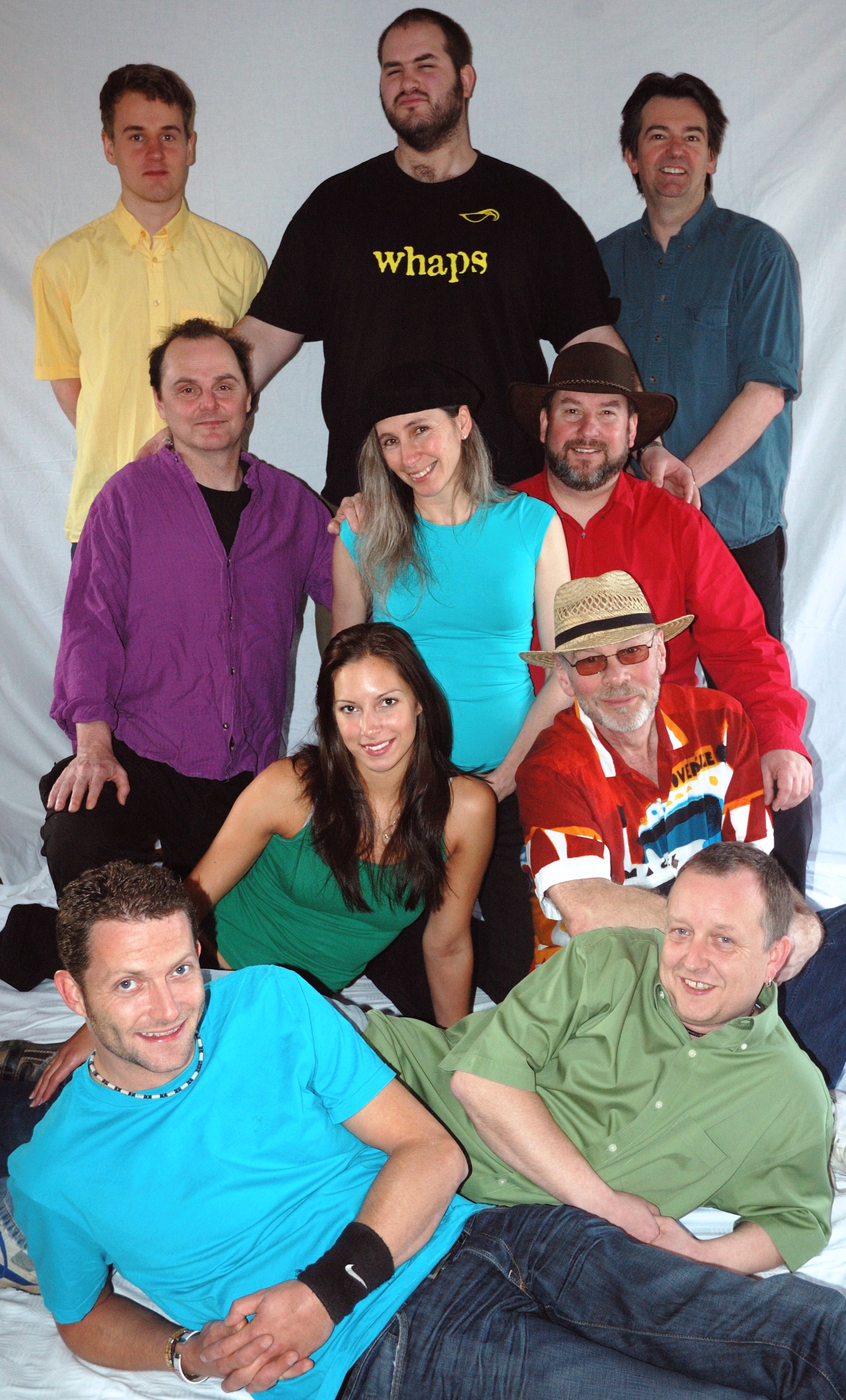 The Whaps are now developing a parallel reputation as a concert attraction – a natural progression for one of the most visually compelling bands around. But over and above their distinctive stage-wear and cunningly choreographed soft-shoe shuffles, it's the band's repertoire of self-composed tunes and some carefully selected songs, that gives them their unique musical thumbprint, with five albums of strikingly original material released over the last decade.

A typical Whaps show blends a dizzying diversity of elements into a multi-cultural, multi-vitamin mélange that would coax a sloth in a coma onto the dancefloor. Hang on to your hats: the Mighty Wind of Whap is heading your way...

Simon Care-melodeon          Saul Rose-melodeon
Stuart Finden-saxophone     Fiona Littlewood-saxophone
Heather Bell-keyboards        John Hirst-drums

Mike Coleman-cittern            Brian Bell-bass

Rick Kemp-guitar                   Joe Fowler-trombone




George Unthank's Northumbrian Ceilidh with Moorcock's Ceilidh Dance Band   |  Saturday: 8pm - 11pm    |   St. Aidans College Hall

IVFDF Durham brings a North East feel to the festival. This ceilidh, comprising traditional Northumbrian dances (don't worry, you will know some-of them), will be broken up by some traditional dance acts, giving you a breather to grab another pint or chill for bit.


EuroCeilidh  |  Dansons!   |  Saturday: 8pm - 11pm    |   Riverside Café

Dansons! will be playing a mix of French and Breton tunes, and will teach the dance styles as they go along.l
Last Updated on Wednesday, 03 March 2010 14:35